The serial number on my Privat is 223959, and the receipt dates it at 1963.
Here is Will Davis' article on the Voss Privat:
page 1
,
page 2
.
Here is my overview of the Patria portable family (
ETCetera
, March 2010):
Now check out all the amazing paper that came with this machine: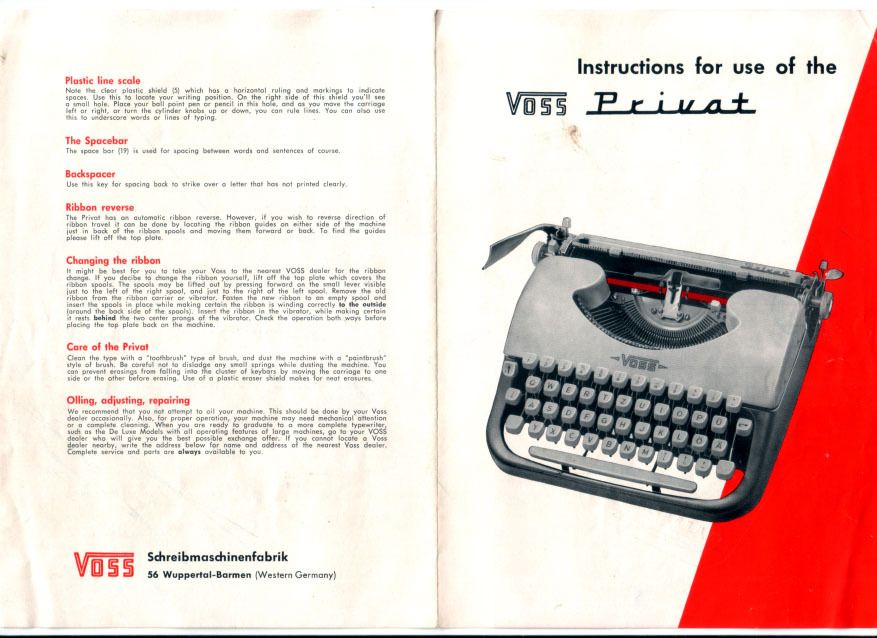 The typing test sentence -- "Festgemauert in der Erden steht die Form aus Lehm gebrannt" -- is the first two lines of "Das Lied von der Glocke" or "The Song of the Bell" by Friedrich Schiller. One translation runs, "Firmly bricked in the earth stands the mold fired from clay." Deutschland, Land der Dichter und Denker und Schreibmaschinen!